News
Posted by Shani King on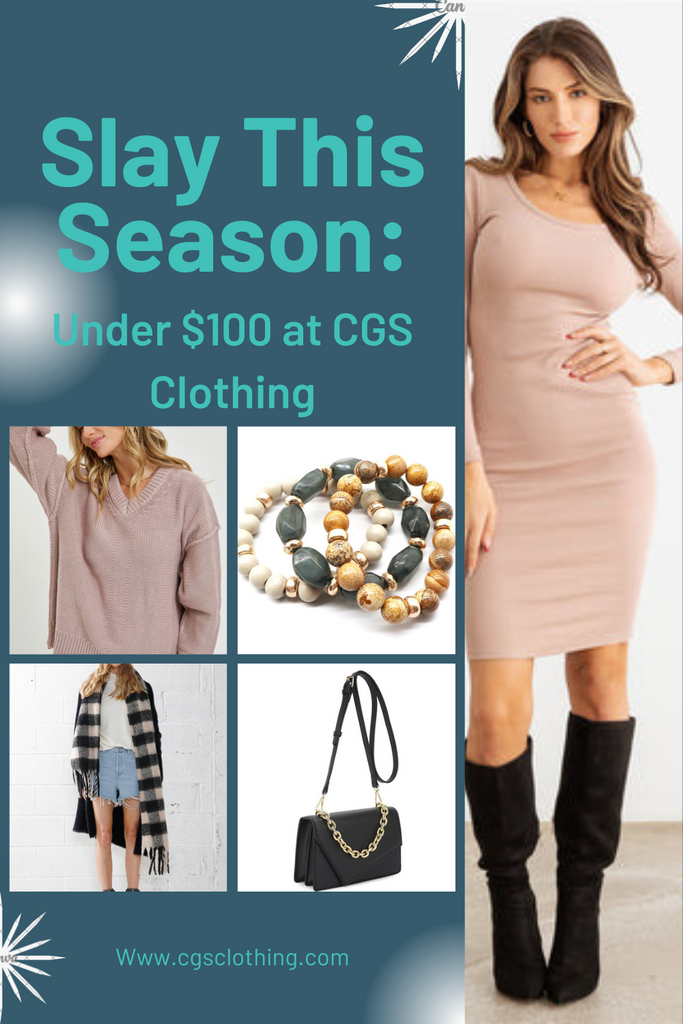 Why break the bank to look fabulous when you can turn heads without burning a hole in your wallet? 🍂 With CGS Clothing, you get the latest trends, the undeniable elegance, and all the compliments — all for under $100! 1. PLAID PATTERN MOHAIR-FEEL SCARF - [$38.00](https://www.cgsclothing.com/collections/scarves/products/fbj2-6-msf-3167-id-58124)    Timeless elegance in shades of Black and Mocha that perfectly complement the cooling weather. 2. V NECK OVERSIZED SWEATER - [$82.00](https://www.cgsclothing.com/products/swe2-6-sw1521-id-58151?_pos=2&_sid=5e045e847&_ss=r)    Your go-to for coffee runs, weekend outings, or just lounging at home in style. 3. STRETCH CARGO MINI SKIRT WITH UNDERPANTS - [$25.50](https://www.cgsclothing.com/collections/cgs-leggings/products/act2-6-s13750-id-58132a)    Edgy with a hint of sophistication,...
Posted by Shani King on
The holidays are fast approaching, which means it's time to start thinking about finding fabulous gifts for the fashionable women in your life. This year, consider treating her to a pair of dazzling earrings from CGS Clothing's stunning selection. With so many gorgeous styles to choose from, you're sure to find the perfect accessory that will make her holiday morning sparkle with joy. For the modern minimalist, consider the chic and elegant Teardrop Puff Gold Dipped Earring -These understated yet eye-catching earrings  the perfect polished touch for any holiday ensemble. Their sophisticated teardrop shape adds a graceful flair while still...
Posted by Shani King on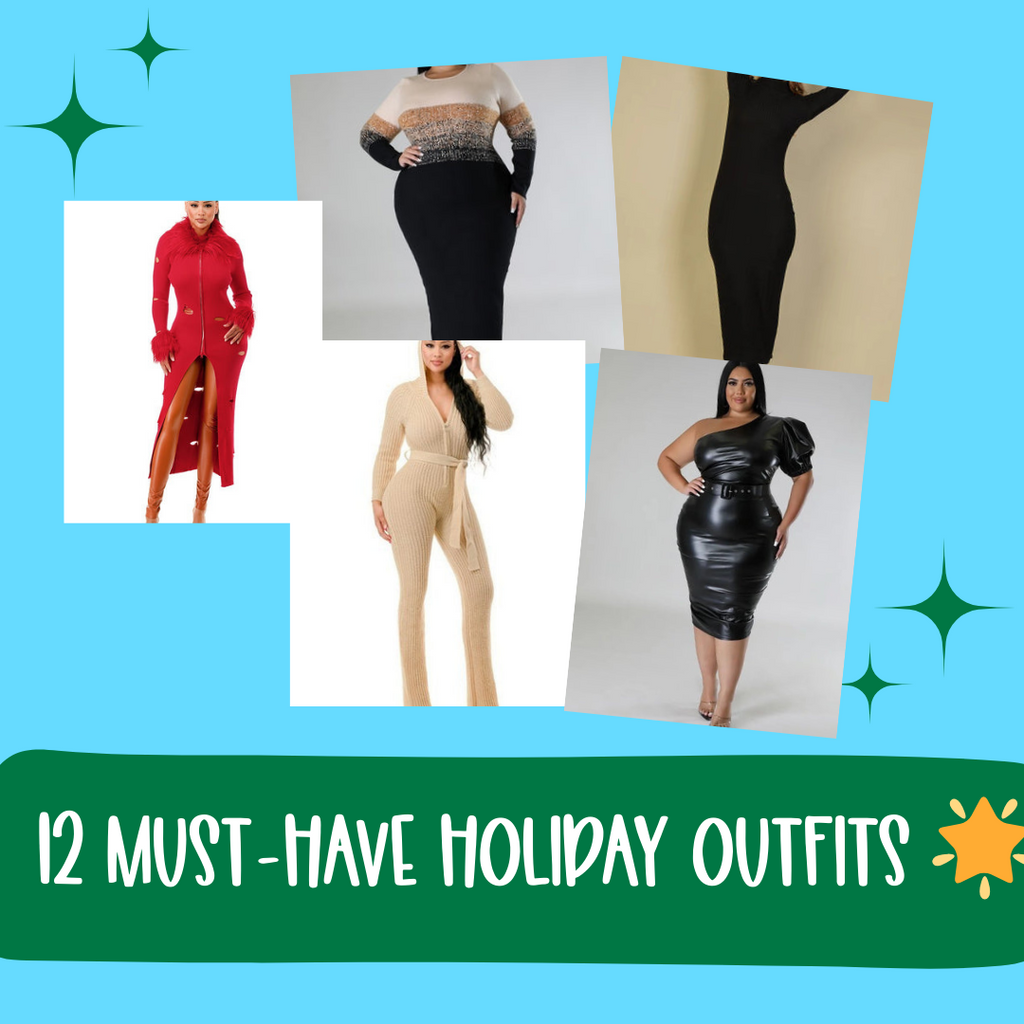 The holiday season, is here the endless events and celebrations, demands outfits that are as dynamic and vibrant as the festivities. CGS Clothing understands the modern woman – be it a dedicated teacher 🍎, compassionate nurse 🏥, assertive lawyer ⚖️, or a passionate entrepreneur 💼. We've curated 12 outfits just for you: 1. Rhinestone Cuffs Plus Size Mini Dress:  Steal the spotlight at any holiday party. Glam it up with high heels and shimmering jewelry. 2. Mesh Tulle Shoulder Plus Size Maxi Dress:  Experience elegance redefined. A must-have for formal occasions and New Year's galas. 3. Night Dress With...
Posted by Shani King on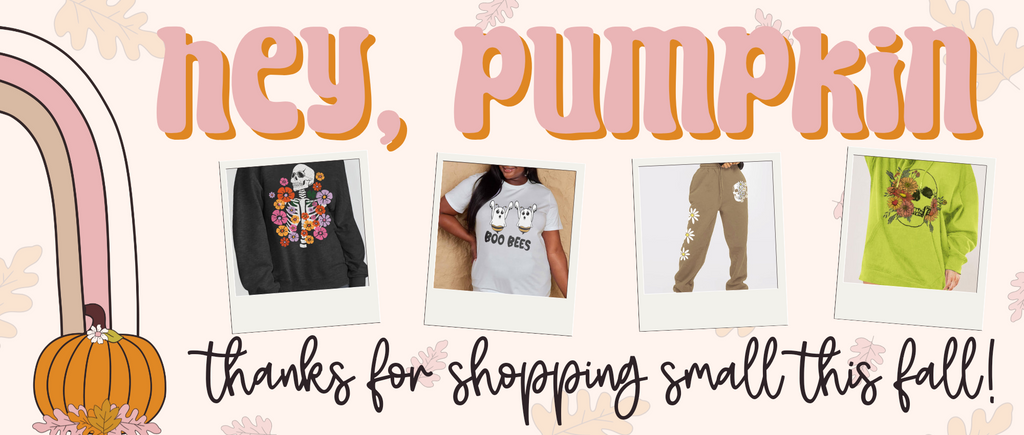 Ladies, it's time to get your spook on! Halloween is right around the corner, and this year we're turning tricks into treats with our new Trick or Chic collection at CGS Clothing.  I know life keeps you busy - you're juggling work, family, and a social calendar that never seems to slow down. But you deserve to take a little time for yourself to have some Halloween fun while still looking chic!  Our Trick or Chic pieces allow you to get in the spirit of the season without sacrificing your signature style. Mix and match our soft Trick or Chic...
Posted by Shani King on
Hey ladies, are you tired of switching bags every time you change your plans? Do you wish you had a bag that could fit everything you need and still look fabulous? Do you want to save money and time while shopping for the perfect bag? If you answered yes to any of these questions, then you need to check out the 2IN1 MATCHING DESIGN HANDLE SATCHEL WITH CROSSBODY BAG from CGS Clothing! This amazing bag set is the ultimate solution for your busy lifestyle. It includes a spacious satchel with a handle and a shoulder strap, and a matching crossbody...
---